ReMix Ideas Business Academy powered by FORGE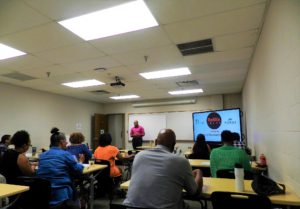 At ReMix Ideas, our goal is to bridge the racial wealth gap by increasing minority business ownership through the ReMix Ideas Business Academy (RIBA).  RIBA is a 12-week, custom-designed program that teaches under-resourced entrepreneurs the skills required to create, scale and sustain a successful business including how to develop and test ideas in the marketplace. The RIBA entrepreneurship program is tailored to address barriers uniquely faced by communities of color. Such barriers include: (1) limited access to capital needed to start, grow, scale and sustain their companies and (2) lower levels of business experience and skills.
Held at Philander Smith College, RIBA class instruction is led by a diverse group of local business owners who teach fundamental concepts and provide practicum experience in a variety of core areas ranging from lean canvas, business model, finance, marketing, business landscape analysis, pricing strategy to intellectual property, negotiation and contracts.